No, it's not some crazy craft made out of lima beans or plastic bags. This one takes hardly any work at all really, and it can make a WORLD of difference. So...are you intrigued yet? I'm talking about fresh flowers. Scroll through any home decor magazine and you are guaranteed to see it throughout. It adds that special pop of color and just an extra dose of "life" to any room.
I have to admit...I might be a little spoiled on this one. I always had an aversion to flowers for special holidays. It's not that I don't love them, because I do...but it sometimes meant "I didn't think much about this special day, and so I picked some flowers up on the way home from work to keep the peace." Can I hear an AMEN??? So, this summer in a effort to keep things exciting and new in our marriage, my sweet husband decided he was going to buy me fresh flowers every week...just as a reminder that he loves me. This was huge...my thoughts on flowers were no secret, and the fact that he came up with this all on his own meant so much to me. (This is NOT an endorsement to go tell all your husbands/significant others that the key to a happy marriage is flowers every week...it just works for us! :) )
Now, we are on a budget, so a lot of times these just come straight from our local grocery store, but I cannot tell you what a HUGE difference this makes in our home. The color, the changing selection....it all adds so much to the overall look of our home. See for yourself....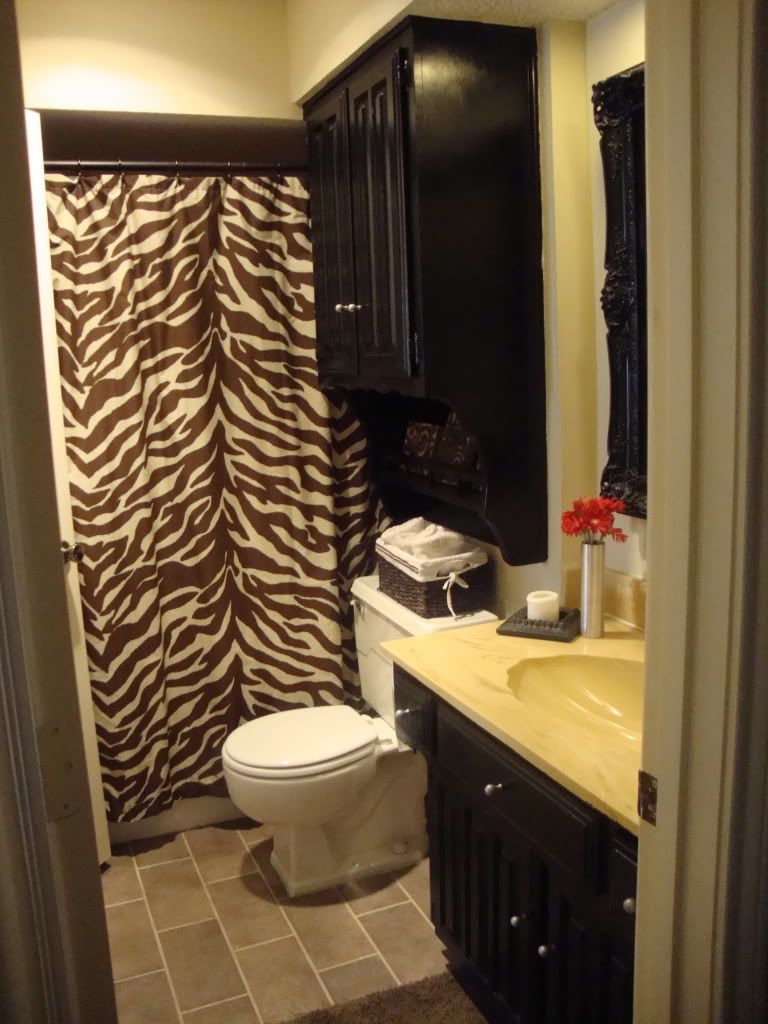 bathroom...just a couple red gerbera daisies help the neutral color scheme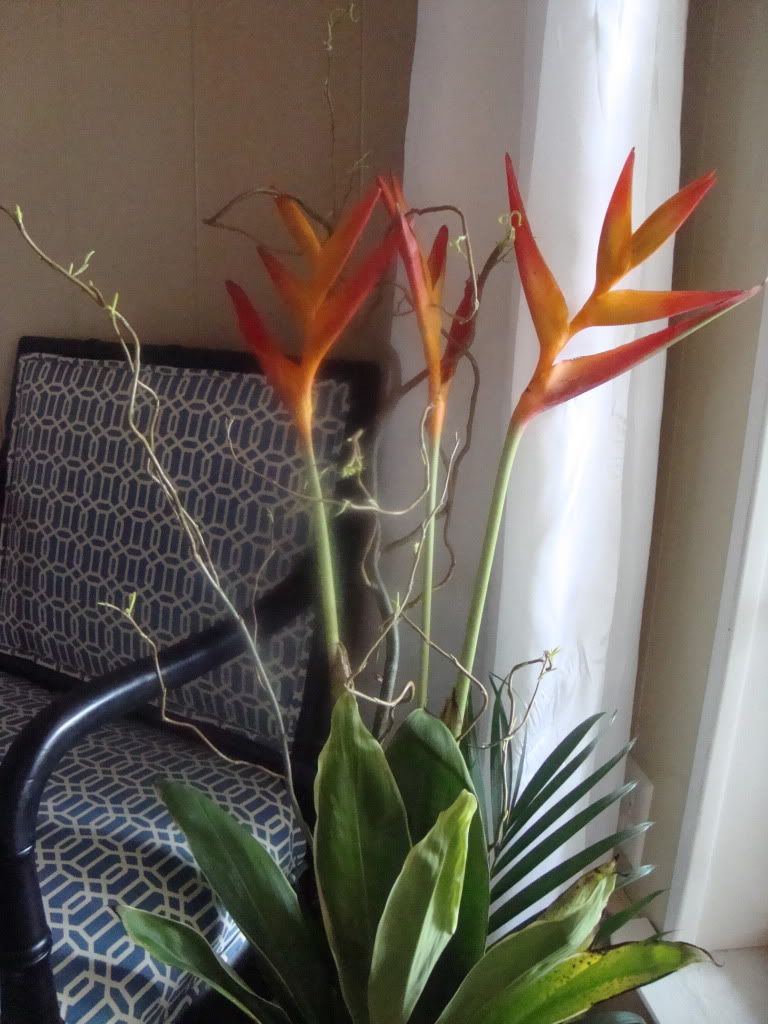 Ok, these were from an upscale grocery store (bought because I was hosting a baby shower), but aren't they gorgeous??
Now onto some more rooms from
Decor Pad
that are lit up by their flowers....
The greenery brings so much life to this kitchen
I think I'm ready to cook brunch up in this gorgeous kitchen
One of my favorite kitchens, designed by Caitlin Wilson. Preppy and clean. (Did you notice that amazing wallpaper too?)
Love the monochromatic color in the flowers...you notice them, but also all the other details in the room
You can't go wrong with a centerpiece of hydrangeas for the dining room
Love the contrast of color these add....and I ADORE that table those flower are on!
Gorgeous color scheme....and the flowers complement perfectly
Isn't this room to die for? Such a mix of feminine and masculine...like the light pink roses on the rustic table.




So maybe getting flowers every week isn't an option, but maybe next time you have company or host a party in your home, try picking up some flowers while you do your shopping and see what that little change can add to your space!