So yesterday morning, I got up and took the kids to school and on the way home I drove through this neighborhood I had heard had some well-kept older homes, which I love to look at & dream about their potential. As I drove through, something caught my eye and I tried not to get too excited, but I did...and it was SO worth it! What did I find?? This fabulous ugly chair. ; )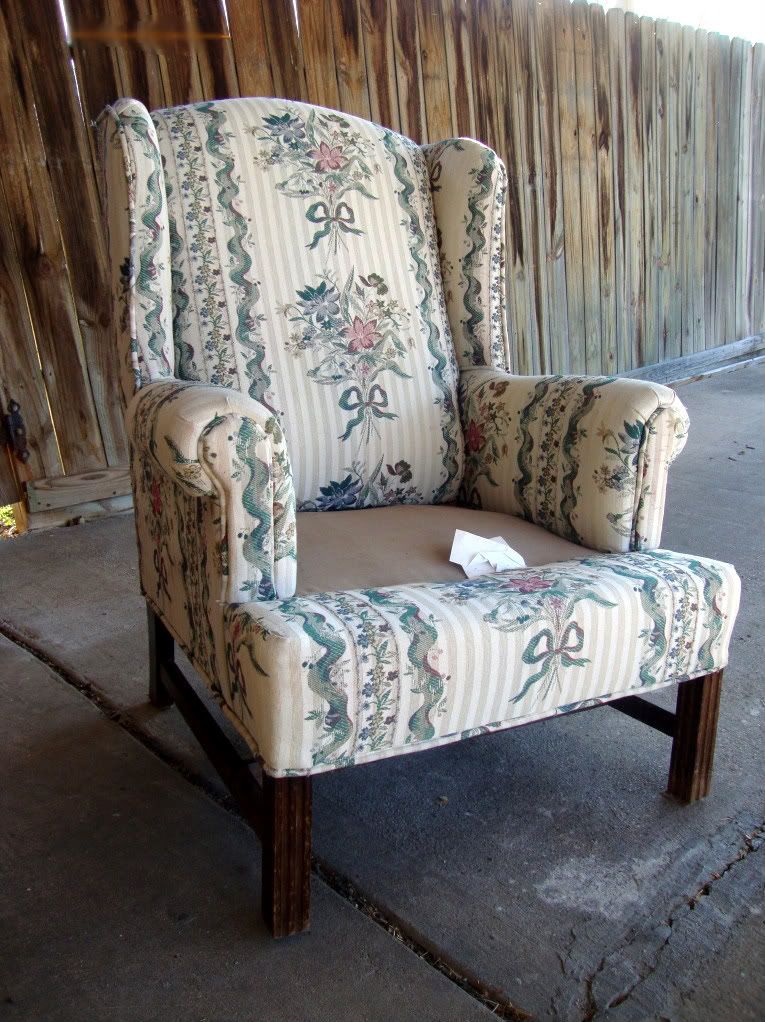 I love a good wing back chair. Oh the possibilities have been flooding my mind since I got in the car. I'm so excited at it's potential. Here are some possibilities...
via House Beautiful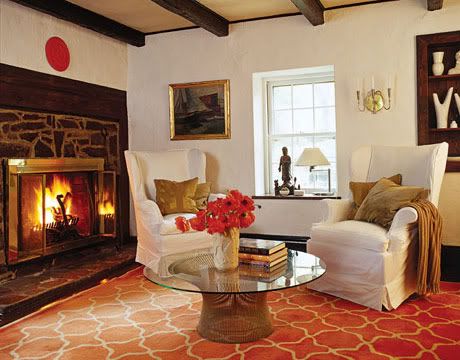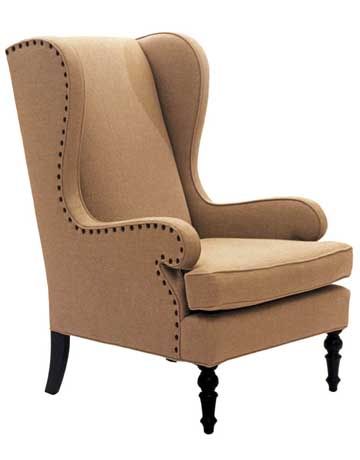 via House Beautiful...love the nailhead trim
via Caitlin Creer Interiors...gorgeous fabric
via Caitlin Creer Interiors...more gorgeous fabric!
So many beautiful designs to choose from...I LOVE those bold prints but the idea of a white/neutral slipcover seems so family friendly and versatile. I can't wait to get started on this project...think I need to brush up on my sewing skills because I don't think my hot glue gun will take me the distance this time! : )