I don't know if y'all are like me, but every once in awhile I come across something that I really LOVE. Whether it's at thrift store, at Target (am I the only one this happens to ALL the time here?), a boutique, or wherever it may be...you see that one thing, and you can feel your heart pitter-patter a little bit. But then, you realize you have no place for it in your house...so off it goes back to shelf. But when it calls your name a little louder, you convince yourself you'll find a place because it's that spectacular, and of course it's on sale. : )
But, when you get it home it sits in your closet in the bag for months and months because you can't figure out where to put it. Or maybe it is out, but it's just not taking center stage like it should. So, my challenge for today is...pull it out of the bag, dust it off and put it out for everyone to see it, because my guess, is that they will love it just as much as you do!
What have I taken out of hiding recently??
This silver that I couldn't find the right thing to go in....finally met it's match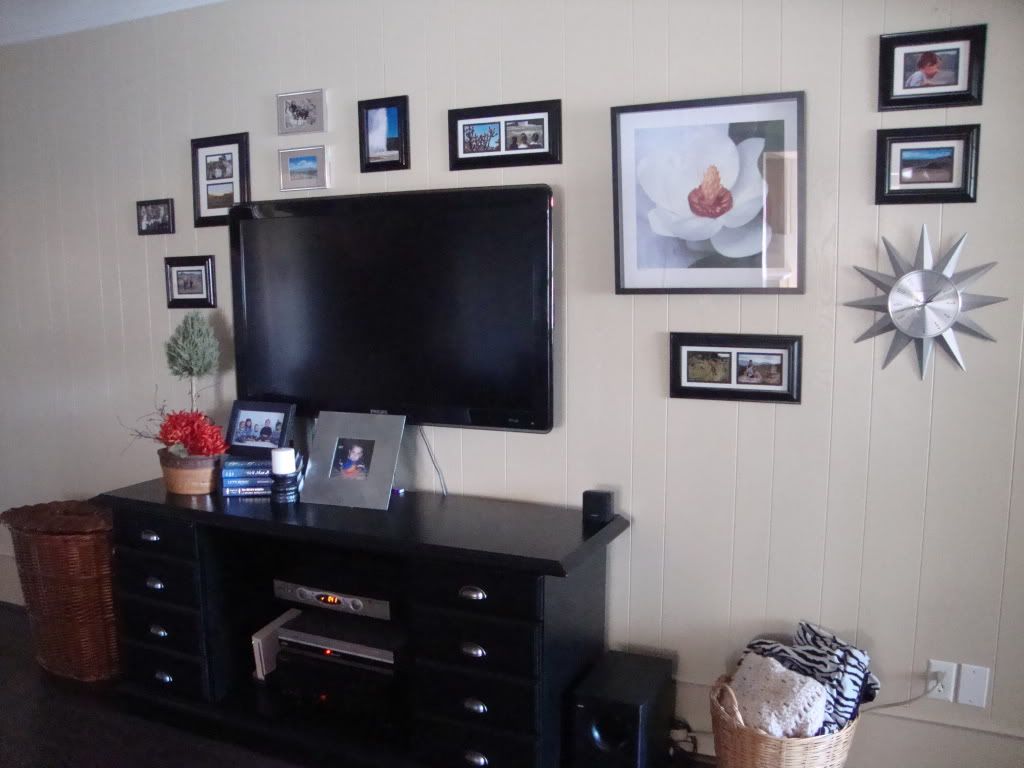 Both the large flower pic/frame and the sunburst clock had been waiting for a home for awhile...I love the statements they make
I'd love to hear what your favorites do to freshen up your home!