I don't know about you, but I am loving wallpaper right now. There are so many gorgeous and luxurious styles....
via Elements of Style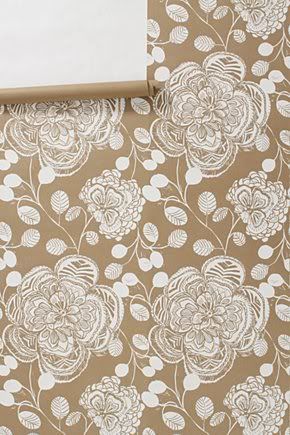 via Anthro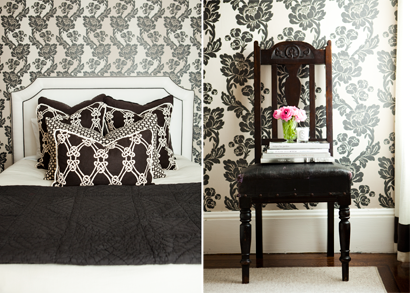 via Caitlin Wilson Design Files
The possibilities are endless with what you could do. Everyone from Target to Schumacher has gorgeous versions to choose from...from murals to trellis to damask.
My only problem is remembering the hours and hours I spent taking off the country blue floral wallpaper from most of our home. I'm looking at redoing our office so maybe a focal wall of wallpaper or even a wallpaper-type stencil would be better.
What do you think? Have you tried a stencil or the easier to put up and remove wallpapers? I'd love to hear what you've tried!