House of Sims
I really really love mason jars. I like the big ones, the small ones, the tiny ones, the vintage ones, the new ones...I really love them all. I used to think that they were a little too "country" for me, but they aren't. ; ) I like that they are durable, practical, and classic. I "inherited" an even larger collection by digging them out of a garage sale pile last fall and the uses are endless. Just to a name a few....
Pretty cute little boy, don't you think? : )

For drinks...I actually had a new set of glasses I ditched when I got my "new" set of mason jars. We use them everyday...and in the rare occasion that one of these sturdy glasses breaks...all is well, because I can replace it so easily!
To store all your loose change. Not sure why, but it just looks cooler. : )
For storage of baking ingredients, nuts, rice, noodles, etc.
Apartment Therapy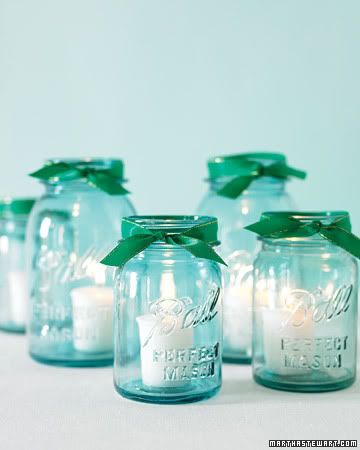 Finally a Martha Stewart we can all do!
For light. Martha Stewart has a gorgeous hanging mason jar lantern display using metal wires and candles inside the jars....such a pretty affect that a group of jars lit up has.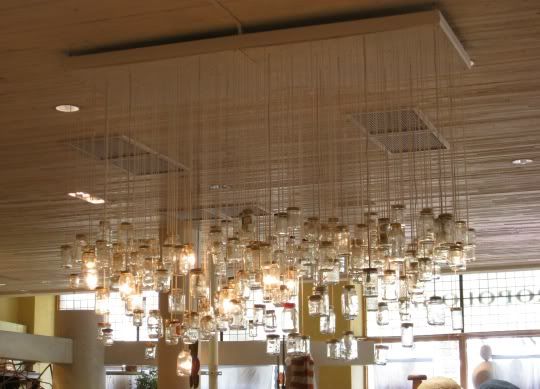 Leave it to an Anthropologie store to come up with this (via Apartment Therapy)
To keep your utensils in at your next casual party.
A bazillion crafts that are waiting to be made...I love this...
Soap dispenser made by drilling a hole through the lid (via Apartment Therapy)
So what are your favorite Mason Jar uses?