I don't know if I'm the only mom out there that gets asked this question at least once a day...usually more though. I always say, "It's still BLUE". Of course, it is always in a completely patient tone too. : ) I do love blue though....sky blue to be exact, but I love all blues. There is something so calming about the color that also can bring life to a room. It can be neutral or bold. Maybe that's why I like it so much...maybe it's the indecisiveness in me coming out unconsciously.
Here is just a sampling of why I love this color so much...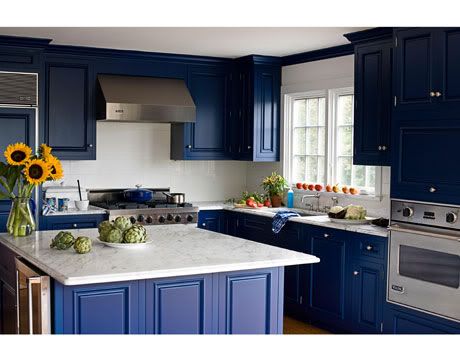 I never thought I'd love blue cabinets this much
love it with the marble counters and the yellow flowers...LOVE!
So much gorgeousness here...the floors, the chandelier, the chairs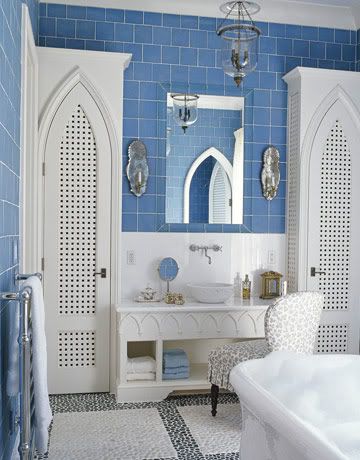 sky blue tiles...so pretty with the white
Navy and white is so classic...what a great rug!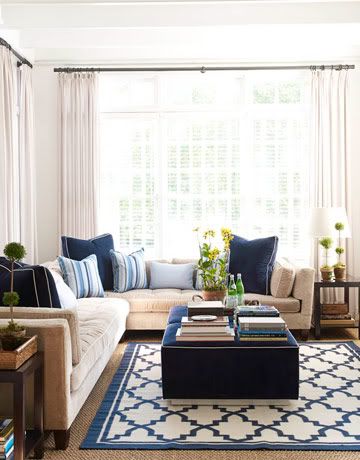 Same house...another great rug
Love the personality this blue armoire adds
Another gorgeous sky blue bathroom....check out that chandelier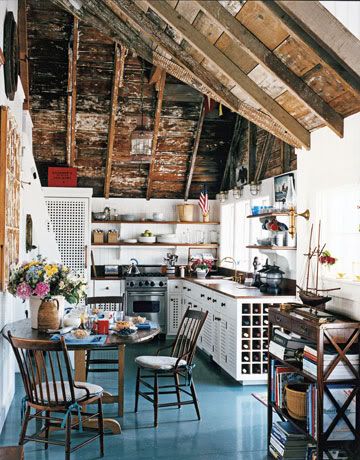 This may be a little too rustic for my taste, but I sure do love this blue painted floor
I want these chairs...now
This navy wall works so well in this space with all that white trim...isn't navy the epitome of classy?
I love blue and orange together....in this room, it's done almost as a neutral
Love the clean feelings these colors have together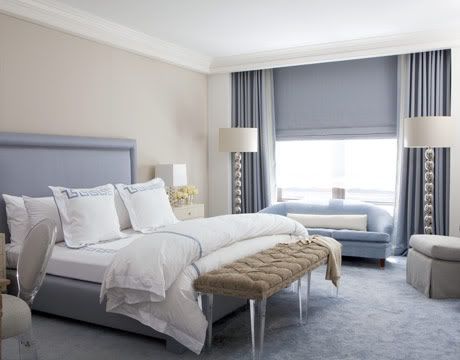 Calm and serene...everything my life needs right now : )
More blue and orange
I hope you've enjoyed this trip in my little blue fantasy world....it sure has given me a few project ideas. : )
{all images from House Beautiful}